Manufacturing
PH Insulation, ProfHolod in Russia, is the largest manufacturer of sandwich panels with PIR insulation in Russia. PH Insulation also produces insulated panels with mineral wool, refrigeration doors and shaped profiles – all using the advanced European equipment.

At the PH Insulation manufacturing site 40 km from Moscow you can find the most advanced equipment: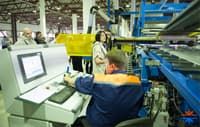 Two continuous automatic lines by Pu.Ma, Italy, for manufacturing wall and roof rigid polyurethane foam PIR Premier and mineral wool sandwich panels

The continuous automatic Italian lines eliminates human errors during the manufacturing of sandwich panels. The lines are 180 meters long and produce sandwich panels with 40-250 mm thickness with the velocity of 15 meters per minute.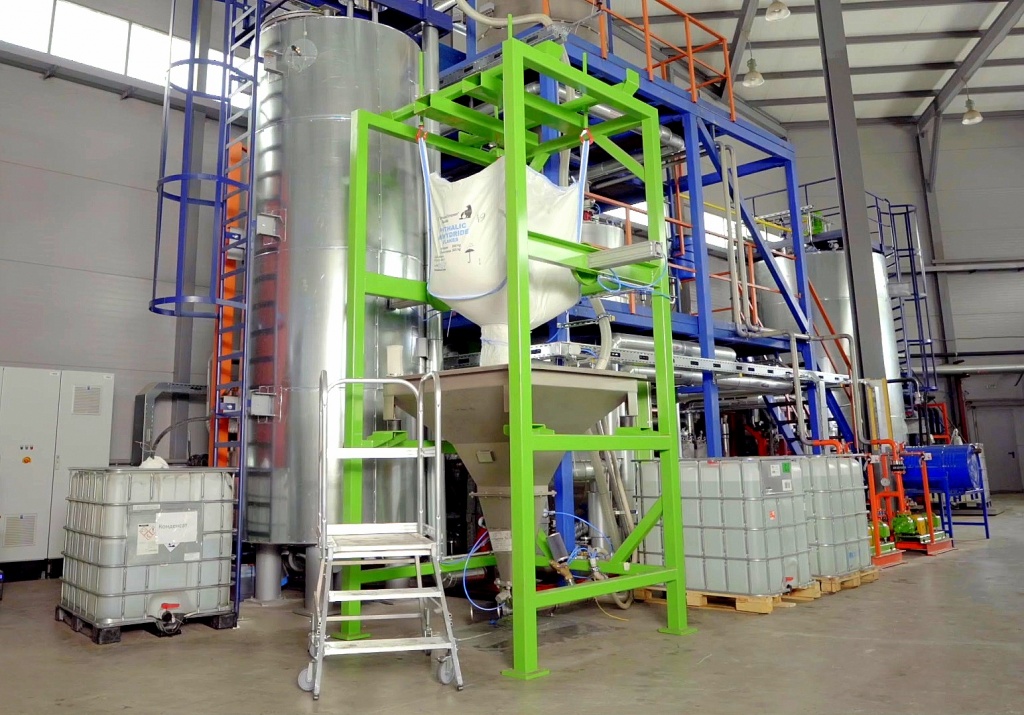 Polyether synthesis unit
In 2020 PH Insulation has installed the most advanced polyether synthesis plant in Russia at its manufacturing area. The synthesis of polyethers at the German H&S Anlagentechnik plant allows PH Insulation to control the quality of its PIR Premier system at a molecular level. The plant has capacity over 2kT/уеаг and is based оп an H&S glycolysis technology. In 2019 PIR Premier, PH Insulation's customized blend made with the world's best components, became the top-selling PIR system in Russia. PH Insulation PIR Premier panels are manufactured in accordance with European standard EN 14509.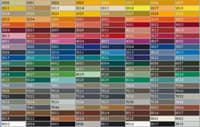 Powder coating department
The powder coating department is provided with the high-tech equipment, which is able to guarantee the uniform application of the powder material. The operation of the department involves the European made coating materials of any color according to the RAL catalogue. The progressive technology of product painting allows to obtain coatings with high protective, anti-corrosion and decorative properties.
PUR Classic sandwich panels with eccentric locks

PH Insulation produces PUR Classic sandwich panels with/without eccentric locks on the SAIP, Italian line. SAIP is one of the leaders of the market of industrial equipment for polyurethane foam products manufacturing. The line installed at PH Insulation allows to produce high quality PUR sandwich panels up to 9,300 mm long with smooth or profiled surface, with thickness from 40 to 200 mm.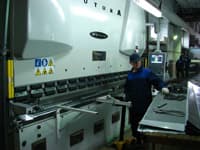 Metal cutting, bending and welding section
Shaped profiles or flashings are produced on the equipment by Futura, Italy. The length of flashings is up to 2,500 mm.
Interested in selling PH Insulation products?
PH Insulation insulated panels and doors are used in 18 countries around the world from Germany to USA. If you want to leverage PH Insulation 16 years expertise on the market, impress your clients with top quality insulation products at a very attractive price and earn a premium with every sale, please fill a form below and we will be in touch with you shortly.