Manufacturing
Competitive advantage of ProfHolod company is the in house high-tech manufacturing of sandwich panels, refrigeration doors and shaped profiles (flashings), based on modern European equipment.
The manufacturing site consists of: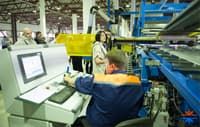 Continuous automatic line by PuMa (Italy) for manufacturing wall and roofing polyurethane foam (PUR, PIR) sandwich panels
The continuous automatic line by PuMa (Italy) practically completely excludes the human factor during the sandwich panel manufacturing. The line is more than 180 meters long and it allows to produce sandwich panels from 40 to 200 mm with the velocity of 15 meters per minute.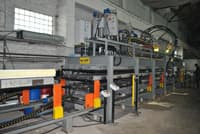 Polyurethane foam sandwich panels manufacturing department
The ProfHolod plant is provided with the newest equipment by the Italian company SAIP for the manufacturing of polyurethane foam sandwich panels. SAIP company is one of the leaders of the market of industrial equipment for polyurethane foam products manufacturing. The line installed at ProfHolod allows to produce high quality sandwich panels up to 9300 mm long with smooth or profiled surface, with thickness from 40 to 200 mm.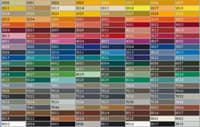 Powder coating department
The powder coating department is provided with the high-tech equipment, which is able to guarantee the uniform application of the powder material. The operation of the department involves the European made coating materials of any color according to the RAL catalogue. The progressive technology of product painting allows to obtain coatings with high protective, anti-corrosion and decorative properties.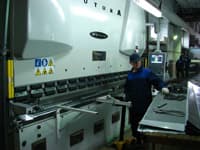 Metal cutting, bending and welding section
Modern equipment by FUTURA company (Italy) allows to produce shaped profiles (flashings) of any configuration up to 2500 mm long. Our advantageous distinction from the competitors consists in the velocity and precision in the execution of the order.