Industrial Buildings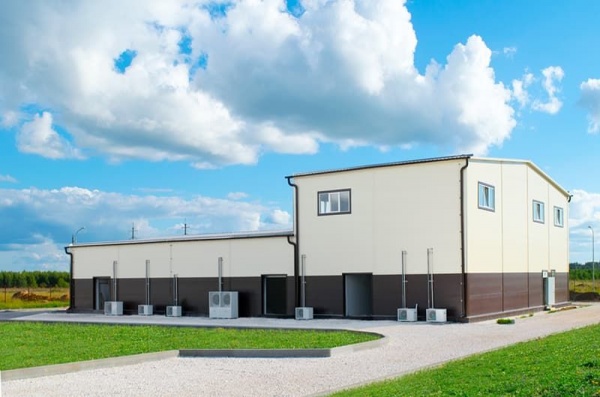 Industrial Buildings
To build a modern industrial building or insulate an old building, you will need sandwich panels: three-layer modern construction material with two layers of metal and insulation in between.
Sandwich panels will help you save costs during construction and operation of the building. Sandwich panels are quick to assemble and keep heat or cold for tens of years, so you can save on air conditioning or heating. Design-wise, sandwich panels also look great: you can order them in any RAL color and enjoy a building with any color patterns.
You can find buildings made with sandwich panels in
Manufacturing industry

Food Industry

Agriculture, meat and dairy production

Fish and seafood production and processing

Pharmaceutical industry
Why Choose PH Insulation
The most affordable price on the market – based on the Russian currency

16 years of experience in sandwich panel production

Projects in 21 countries all around world

Precise timing of manufacturing

CE certificates

Free consultations from order to operation
Building Materials
For the construction of the industrial buildings, you can purchase sandwich panels with PIR Premier polyisocyanurate foam, PUR Сlassic polyurethane foam, mineral wool, and doors which will maintain temperature or divide the space.
PH Insulation sandwich panels with PIR Premier or PUR Classic keep heat or cold twice better than those with mineral wool. The mineral wool insulator is used mainly for buildings with increased fire safety requirements.
The PH Insulation sandwich panels' docking "thorn-groove" joint with a depth of 20 mm provides maximum thermal insulation of the joint, and reduces the use of foam and sealant.
Production Time
Our standard deadlines are two weeks from the date of payment
Similar Buildings
Request a Quote