Green Energy with Solar Panels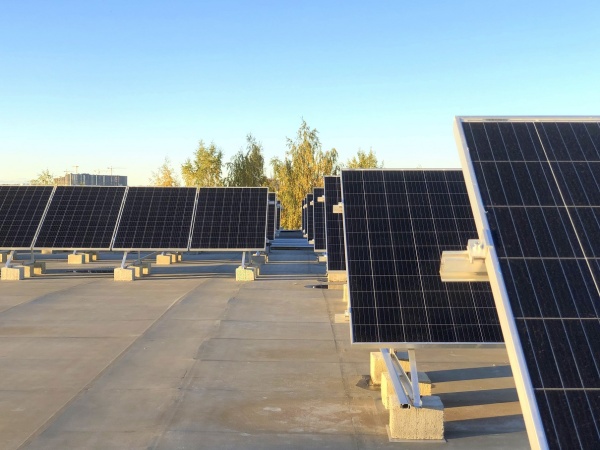 Толщина: в зависимости от технических требований, условий эксплуатации
Наполнитель: PIR Premier / Минеральная вата
Solar Rooftops
In 2016, when PH Insulation installed a 27 kW solar station on the wall of its production facility in Shchelkovo, Moscow region, solar panels were a wonder in Russia, but today PH Insulation delivers standard sets of solar panels together with PIR Premier insulated panels.
In PH Insulation you can buy solar panels for installation on the roof or wall of buildings or on the roof of a standalone refrigerating chamber.
Why Choose PH Insulation
5 years of experience in operating solar panels

Direct deliveries from the first manufacturer of solar modules in Armenia, SolarOn

Precise timing of manufacturing

Free consultations from order to operation
Similar Buildings
FAQ
How is solar energy different from conventional energy?
The sun provides our planet with a constant source of energy in the form of solar radiation.
The amount of solar energy that reaches the Earth's surface in a year is twice the amount of energy that can potentially be produced with coal, oil, uranium ores, and other fossil fuels.
And what about the cost?
The cost of kWh, which can be obtained from the Sun, is steadily decreasing all over the world. In 2020, the International Energy Agency called solar generation "the cheapest way to generate electricity in history": the average cost of electricity generation over the entire life of solar power plants reached the level of 35-55 USD per MWh, while back in 2016 the average cost of solar energy in the world stood at 100 USD per MWh.
The price decline caused the rapid growth of installed solar generation capacity around the world from 30 to 500 GW in less than 5 years.
How to maintain solar stations?
Solar stations are made up of stationary units with no moving parts. This means that operating costs are practically zero. In winter, the snow will roll off on its own from the solar panels which should be installed at the correct angle.
What happens to solar panels in cloudy weather and at night?
The main energy source for solar panels is not the sun itself, but ultraviolet light. Therefore, they will work at cloudy days. At night, you will receive electricity from batteries, which will be charged during the day.
How to install solar panels on a sandwich panel?
PH Insulation has developed special fasteners for installation of solar panels on roof sandwich panels with PIR Premier.
How much space is required for the solar panels?
You can request a calculation of the required number of solar panels for your specific building based on the usage, geography and required power.