Label Your Door: All ProfHolod Doors Now Carry Identification Tags
[10.01.2020]
ProfHolod is pleased to announce a new feature for our cold-room and industrial doors: unique identification labels. To increase customers' convenience, ProfHolod has now started labeling all its doors with a unique digital code.
When using refrigerated doors, clients often find themselves with a very limited knowledge of the doors' technical features. Now it will be much easier to obtain information about ProfHolod doors: customers can reach out to ProfHolod and provide the unique number and year printed on the door tag.
These new door labels are the result of close cooperation between ProfHolod's Production and IT Divisions, as a reiteration of ProfHolod's commitment to deliver necessary information together with its products for easy maintenance and service.
This is the next step in ProfHolod's commitment to customer service. Since 2018, ProfHolod has automatically marked its PIR Premier sandwich panels: the release date, type, size and coating are indicated on the side of the panels, with an arrow indicating the front face of the panel. The printer is integrated with ProfHolod's production network to collect real time information from sensors as products are manufactured.
The labelling will help customers save energy and money when relying on ProfHolod for advanced products that manage heat and cold.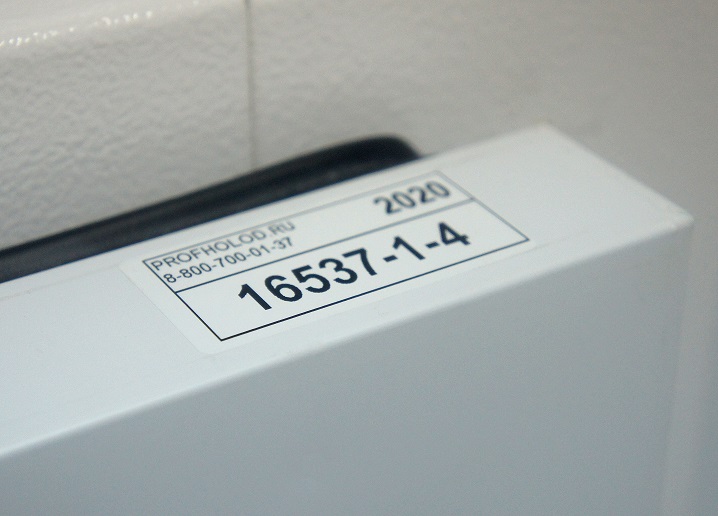 Get more news
Company news