Key points:
PH Insulation unveils new type of doors: PVC traffic swinging doors
The new doors are perfect for use in warehouses with active use of forklifts
The PVC doors are available in 4 variants: single-leaf, double-leaf, fully made of PVC film or with PVC film and rubber band
PH Insulation expands the range of its traffic swinging doors with a new type. Construction and cold chain storage industry companies can order high-quality single- and double-leaf swinging doors made of frost-resistant transparent PVC film. The new PVC TSD and TDD are equipped with highly durable gravity hinges. The construction of hinges without the spring mechanisms increase its service life.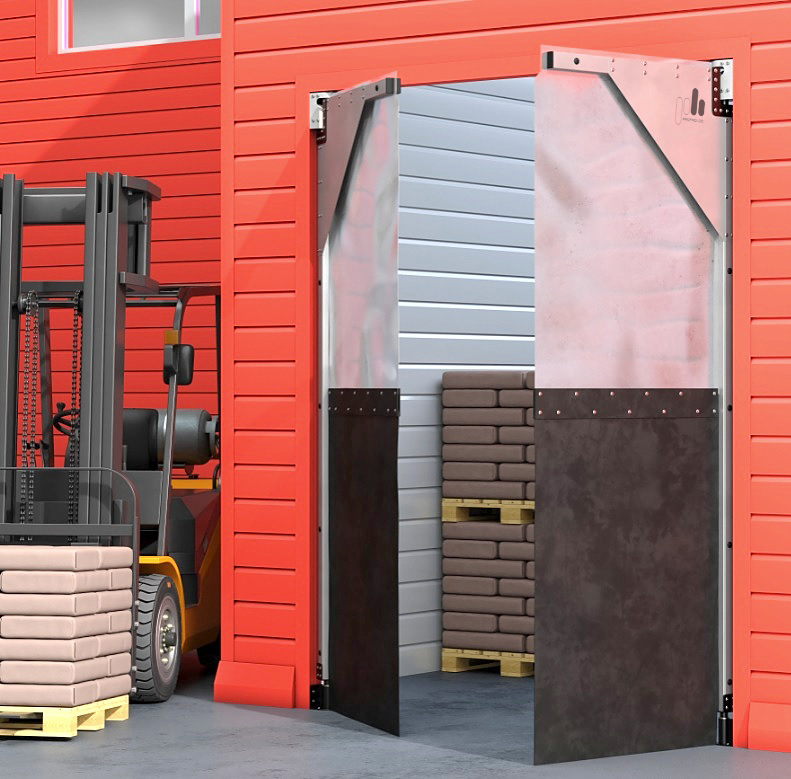 These doors are easy to install: the hinges allow to adjust the position of the leaf. The new doors work quietly and provide convenient passage and transportation of goods due to the equal opening and closing speed.
The doors come in 4 variants: single-leaf, double-leaf, entirely made of frost-resistant transparent PVC film or frost-resistant transparent PVC film and rubber band. New doors are installed on the existing load-bearing structure or at a metal frame. When installing the doors on light wall structures, including sandwich panels, PH Insulation offers additional options, including overlapping frames.
''The new type of traffic swinging doors combines the main characteristics that are important to our customers: functionality, extended service life, ease of installation and aesthetic design. Flexible PVC leafs are easy on cargo and equipment, and can withstand high impact loads. Transparency of the door leaves provides security of passage. New doors are perfect for installation in modern warehouses with active use of forklifts, and will position PH Insulation for leadership in the fast growing light doors segment of the market''

Stanislav Dzhuraev
Head of Industrial Refrigeration Department of PH Insulation
Traffic swinging doors by PH Insulation are used to divide door openings and can operate in unheated rooms at temperature from -25ºС to +45ºС and relative humidity not exceeding 80%.
For free consultation on selection or installation of swinging doors and other PH Insulation's products, please call your personal manager at PH Insulation or send a request to hello@profholod.com.