PH Insulation to Showcase Green Technologies at FoodTech Krasnodar Expo
[20.04.2021]
PH Insulation invites clients and partners to FoodTech Krasnodar Expo – the largest exhibition in the South of Russia for equipment, packaging, construction and materials for food and drink industry. The expo will be held in Krasnodar city from April 22 to April 24, PH Insulation booth number is B733 at Pavilion 2.
The visitors will be welcomed to enjoy free consultations at the PH Insulation booth. The PH Insulation experts will advise on selecting insulation materials for the construction of food production facilities, refrigerating and freezing chambers, fruit and vegetable storages.
PH Insulation will showcase:
- PIR Premier wall and roof sandwich panels with thermal conductivity at only 0,0194 W/mK
- green technologies for industrial buildings: sandwich panels with SolarOn solar panels for reducing electricity bills and carbon footprint
- 15 types of refrigeration and industrial doors for saving electricity consumption on cooling and heating, sliding gas-tight doors for fruit and vegetable cold storages
- PIR Plita® foam insulation boards for the construction of flat roofs, insulation of new and renovating old industrial buildings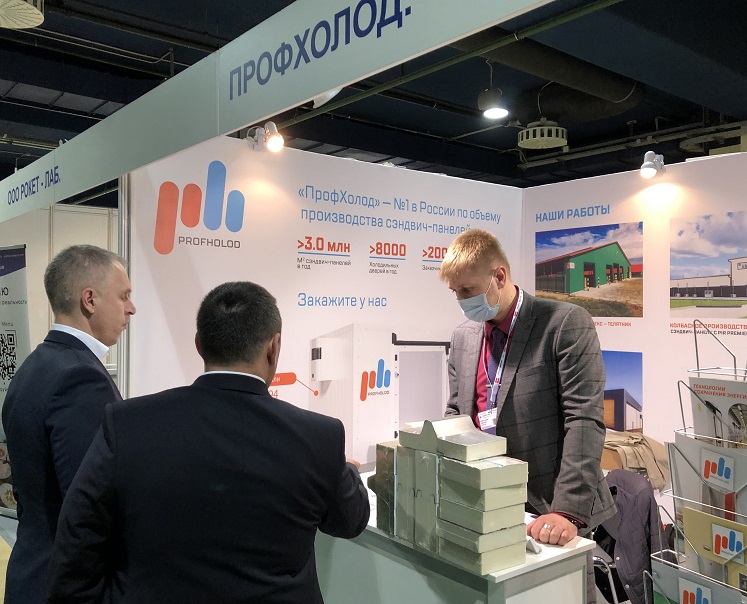 PH Insulation is the leading Russian manufacturer of PIR insulated panels. For 16 years, PH Insulation has been manufacturing and delivering top-quality insulation products to Russian and 20 countries across the globe.
Free tickets for FoodTech Expo are available with a promo code K108-EK-2628 at
www.foodtech-krasnodar.ru/en-GB/

Get more news
Company news