New PH Insulation building is nearing completion
[02.03.2021]
The new building in the industrial complex of PH Insulation, ProfHolod in Russia, is nearing completion at the company's premises in the city of Shchelkovo, Moscow region, Russia.
The building will house the second Italian automated continuous line, which will manufacture sandwich panels with PIR Premier and mineral wool cores.
The PIR Premier insulated sandwich panels are already attached to the metal frame. The glazing of the building has been completed, the installation of water, electricity lines, ductwork is underway.
For the construction of the prefabricated building, PH Insulation has manufactured:
- over 4500 sq. m of 100 mm thick PIR Premier sandwich panels, providing thermal conductivity of up to 0.0194 W/m*K
- over 5000 sq. m of 60 mm thick PIR Plita ® universal insulation boards
All construction works are performed on schedule.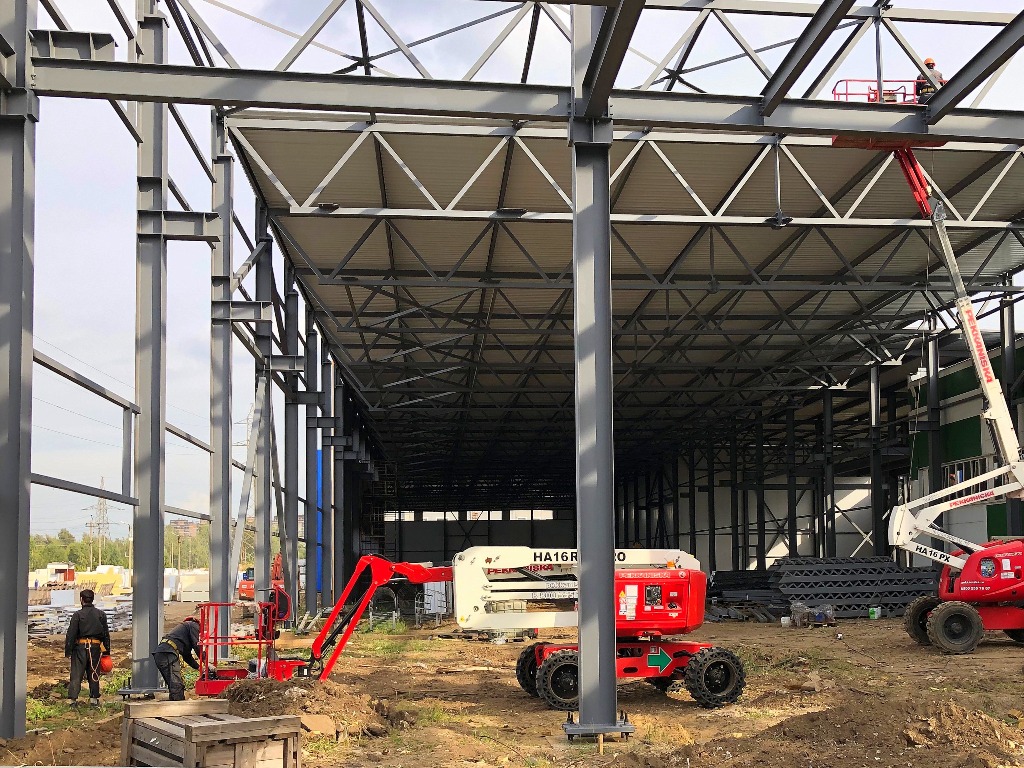 Get more news
Company news