PH Insulation Highlights Energy Safe Technologies at the International Construction InterStroyExpo in Russia
[05.04.2021]
PH Insulation, ProfHolod in Russia, the leading Russian manufacturer of PIR insulated panels, will present energy safe technologies at this weeks' InterStroyExpo, the International Expo for Construction and Finishing Materials. The trade show will take place in St. Petersburg, Russia, April 13th through 15th, 2021.
The attendees are welcome to visit PH Insulation's booth A123 at Pavilion G to learn more about:
- Pir Premier sandwich panels for fast build construction of hospitals, warehouses, retail, food stores, other industrial projects
- PIR Plita® insulation boards with foil, paper, and film for flat roof construction and thermal insulation of all types of buildings
- PH Insulation BIM libraries for sandwich panels and refrigeration doors
- green technologies for all types of buildings: PIR Premier roof and wall sandwich panels with solar panels for the renewable source of energy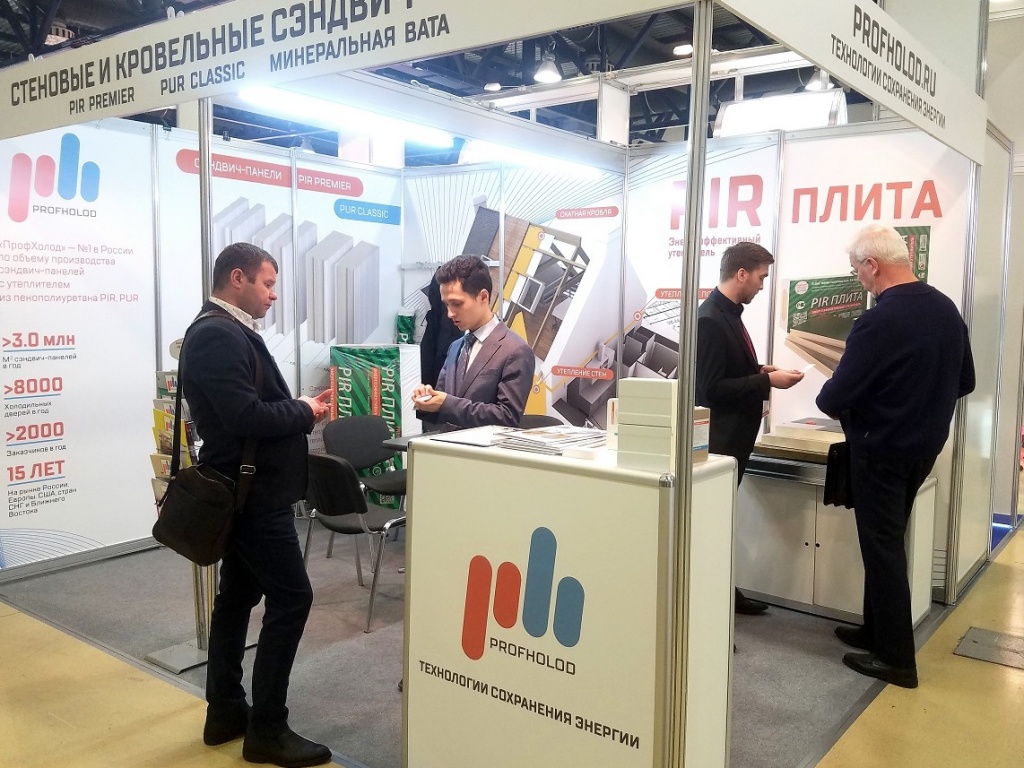 Sandwich panels with polyiso foam, PIR, provide effective insulation: according to the PU Europe Association, the use of 115 mm thick layer of PU saves 162 kWh per 1 sq. m of insulated surface annually.
PH Insulation sandwich panels allow to save on heating and cooling costs due to its U values starting from 0.11 W/m2K. The PH Insulation panels have the CE mark and are used in 20 countries across the globe, including Germany, Finland, Nigeria. Since 2005 PH Insulation has manufactured over 18 million square meters of the sandwich panels.
InterStroyExpo will be held at Expoforum at Peterburgskoye highway 64/1, St. Petersburg, Russia
Free tickets are available with a promo code ise-prof at www.interstroyexpo.com/ru

Get more news
Company news