Power Boost: PH Insulation and Fermod Improve Automatic Drive for Sliding Doors
[03.11.2020]
PH Insulation, which is known in Russia under the brand name ProfHolod, and Fermod brought about the improvement to the Fermod automatic drive for sliding refrigeration doors.
PH Insulation, manufacturing sliding doors with the Fermod automatic drives, had a special need to move supersized doors over 4,2 m height on a new project in low-temperature refrigerating chambers. In close cooperation the Russian and French teams of engineers worked out the way to add more power to the drive. The new Fermod 2020 drive is enabled to move the heaviest doors.
"PH Insulation, being one of the largest suppliers of refrigeration doors in Russia, is committed to enhanced cooperation with manufacturers of hardware for cold room doors from Europe, says Rashid Zinatullin, Head of the Technical Solutions and New Developments Department of PH Insulation.
The need to customize the French automatic drive for heavy sliding doors became evident as we tested it on the doors 2.5 m width and 4.5 m high, which we produced following a request of a Russian bakery. We are delighted that our French partner responded promptly, and we managed to improve the drive so that it would operate with the ultimately large doors".
"Through similar projects aimed to improve our products Fermod strengthens cooperation with the long-term partners all over the world, and especially in Russia", says Laurent Roulin, Export Sales Director of Fermod.
"We believe that new solutions will help increase the competitiveness of PH Insulation on the Russian and foreign markets."
PH Insulation is the largest manufacturer of PIR insulated panels in Russia, producing a variety of products for industrial and residential use. Fermod is the largest French manufacturer of the hardware for cold room doors. The hardware is used in 51 countries all over the world.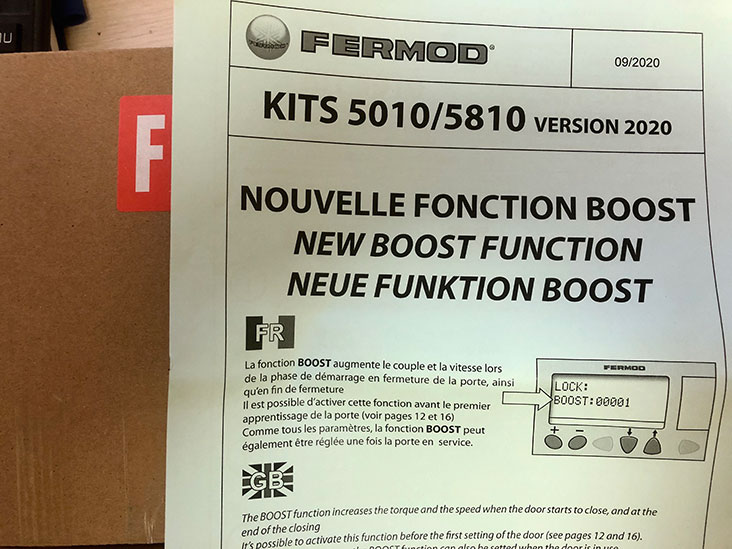 Get more news
Company news