15 Years of Technology Advance: ProfHolod Celebrates 15th Anniversary
[06.07.2020]
On July 4, 2020, PH Insulation, which is known in Russia under the brand name ProfHolod, celebrates its 15th anniversary. PH Insulation is the largest Russian manufacturer of sandwich panels with polyurethane foam.
Back in 2005 PH Insulation started production of insulated panels with a single PUR production line. Today, every third sandwich panel with polyurethane core and every 10th insulated panel in Russia is produced by PH Insulation.
In 2019, PH Insulation produced more than 3 mln sq. m of sandwich panels and more than 8000 refrigeration and industrial doors. Every year more than 2000 legal entities from Russia and all over the world, from USA to Middle East, build industrial, agricultural and storage facilities with PH Insulation's panels and doors.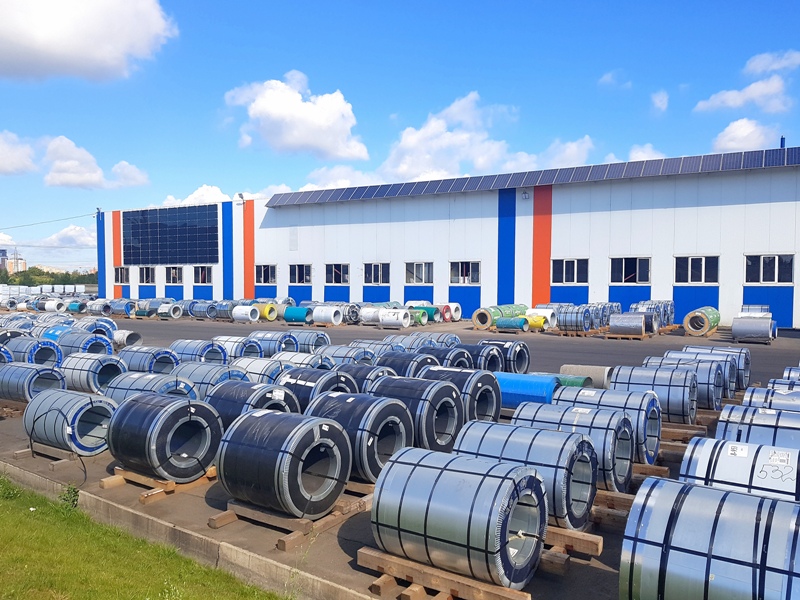 In 2016, ProfHolod became the first Russian manufacturer of sandwich panels to commence on developing technologies for creating polyurethane foam pursuing control over the quality of insulation material. In the same year, PH Insulation in collaboration with international concerns BASF, Dow and Evonik developed its own customized PIR Premier foam polyisocyanurate system. Within 4 years the blend became top selling PIR system in Russia.
In 2019, PH Insulation expanded capabilities of its manufacturing complex with the most advanced polyether synthesis plant made by German H&S Anlagentechnik. In 2020, BASF lab has recorded the unique thermal conductivity of ProfHolod sandwich panels with PIR Premier core at 0,0194 Wt/m*K.
УIn 15 years we have gone a long way forward, which took other companies 50 years,Ф says PorfHolod CEO Sergey Tokmakov.
УWe became experts in polyurethane and polyisocyanurate. On a young but rapidly evolving Russian insulation market we have accomplished a lot of facscinating projects, and now have new ones in the pipeline. You will see them in the nearest future.
We have ambitious goals both in Russia and worldwide. We are thrilled to move forward with the same speed and prove that here, in Russia, we can create energy efficient production for all countries and continents.
Having made significant investents in developing of polyurethane technologies in Russia, we are look forward to conquer new peaks of energy efficient products. We are committed to empower construction and refrigeration companies to stay competitive with technologic and economic benefits delivered by Russian science-based industrial production.
I would like to express my sincerer gratitude to everyone who contributes to further advances of our company despite all the crises.
I would like to thank everyone who improves our customized PIR system, creates new engineering solutions for refrigeration doors and panels, who shares professional expertise with our clients so that they could make use of the most energy efficient technologies.
And, of course, I feel thankful to our partners, who choose ProfHolodТs production across the worldФ.

Get more news
Company news