Polyether Synthesis Plant in Action: 10% Performance Improvement for 500,000 sq. m of Sandwich Panels with PIR Premier
[08.06.2020]
PH Insulation, which is known in Russia under the brand name ProfHolod, announces results of the first months of operation of its cutting edge polyether synthesis plant. The plant installed at PH Insulation manufacturing site in Moscow region is produced by H&S Anlagentechnik, Germany.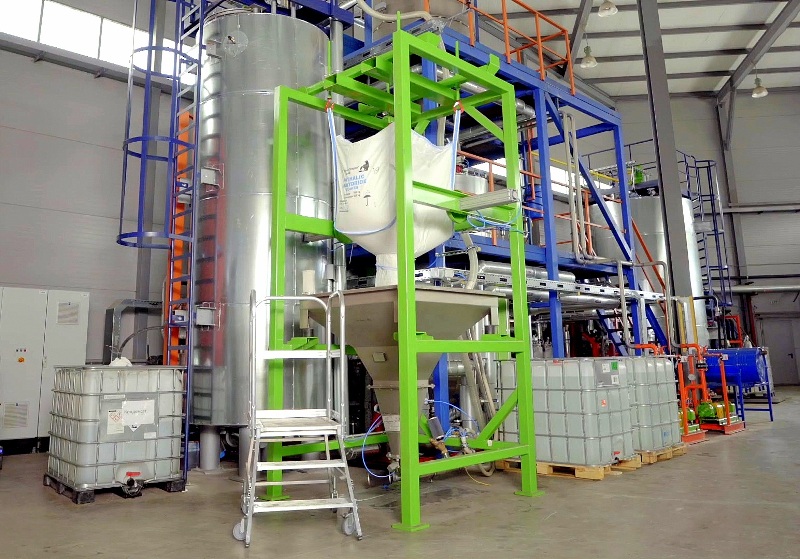 After gaining control of the main component of the PIR system, PH Insulation increased compression and shift strength of its PIR Premier sandwich panels by 10% to more than 203 kPa when testing compressive strength at 10% deformation.
The reactor empowered PH Insulation to produce more than 600 tons of customized PIR Premier system for more than 500 thousands sq. m of its wall and roof sandwich panels.
A deep dive into technologies pursuing better polyurethane and polyisocyanurate formulation which result in further improvement of the sandwich panels characteristics is one of top priorities for PH Insulation.
Maintaining control over PIR system at the molecular level allows PH Insulation to guarantee physic and mechanical properties of its PIR Premier sandwich panels. 40 per cent of quality of any sandwich panel in the world depends on the system: polyurethane or polyisocyanurate foam. And polyether is the main component of the PIR system.
УManufacturing our own complex polyether allows us to dive even deeper into the synthesis of the PIR system. We have studied the features of feeding and foam formation on our continuous lines in more detail, and increased control over stability of panel manufacturing process,Ф said Eduard Yarulin, PH Insulation Deputy Director for Production.
In four years since the launch of PIR Premier, the blend has become the best-selling PIR system in Russia. Every year, PH Insulation delivers sandwich panels with PIR Premier to over 2,000 legal entities in Russia and 15 countries across the globe.

Get more news
Company news